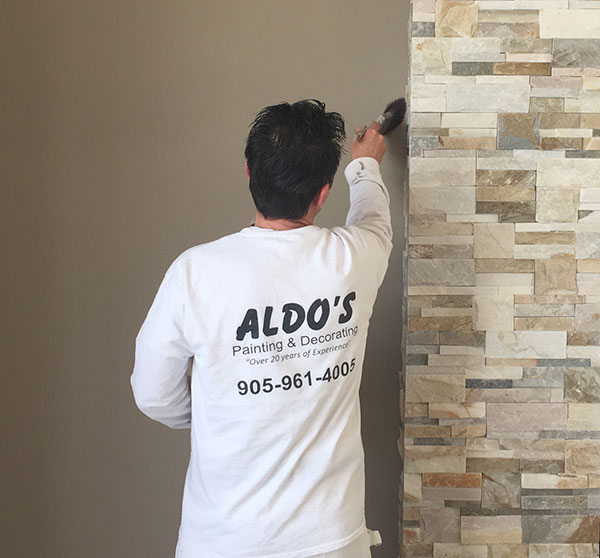 WSIB & Liability Insurance Coverage
2 year warranty
Retail stores
medical offices
Apts/Condos
RBC banks
Chartwell Retirement Residences
Testimonials
Professional service

I have used Aldo's Painting for redecorating my dental office and the result was excellent.

The painters protected our cabinets, dental operatory chairs, lights and X-ray units, and cleaned up nicely. Very professional service!
Dr. Jerry DeStephanis
Highly recommended

Aldo's Painting and Decorating do great quality work. Workers are very dependable , Courteous , good painters and also do Wallpaper Installs.

I definitely would recommend Aldo's Painting and Decorating for any size job .
John Kandilas
General Manager
Terrana Construction Inc.
Testimonials
Professional and polite

Thank you once again for a job well done, my clients were so happy! Everything looks great. Just wanted you to know how happy they were!!! Your guys were so professional, polite and finished everything in the time frame you stated. Thanks again Aldo, looking forward to our next project.
Toni Glazier
Danelle Designs Inc.
We rely on Aldo's

We consider our work to be all inclusive and when we need a painter for our custom builds or our renovation work we rely on Aldo's painting, They are on time and very competitively priced. The team under Aldo's leaderships team are polite, clean and very good at what they do. Aldo has a great attention to detail and this sets them apart from the competition.
Bespoke Home Solutions